Getting hurt on the job can take a physical and emotional toll, affecting your ability to perform daily tasks. At Active Integrative Medicine, our wellness clinic provides multidisciplinary care to people suffering from work-related injuries in Pickering, Ontario.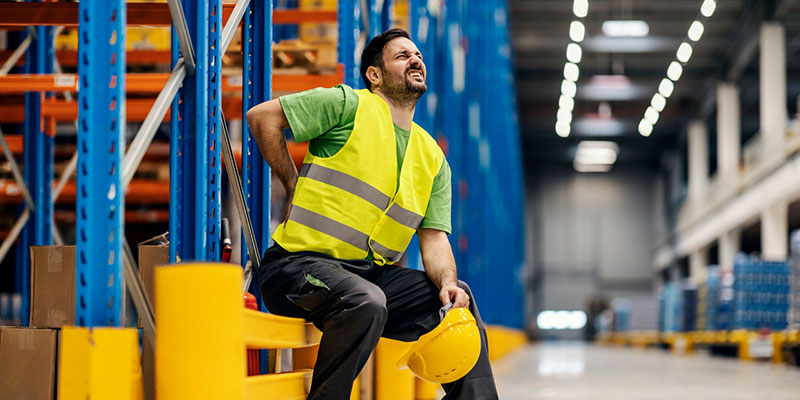 A Multidisciplinary Approach to Rehabilitation
An integrated approach is key to an optimal recovery when you are hurt on the job. Our massage therapists, chiropractors, and naturopathic doctors collaborate with you to help you achieve your goals. We don't believe in talking at our patients; we strive to empower you. That means you will actively participate in your recovery, and we will listen to what you want to do.
Our services include the following:
Massage Therapy. We specialize in treating soft tissue injuries, reducing inflammation, and promoting healing. Massage therapy can be especially beneficial in treating repetitive strain injuries and muscle imbalances caused by work-related activities.
Chiropractic Care. We can help restore proper alignment and function to the spine and other joints, relieving pain and promoting recovery from sprains, strains, and disc problems. Our chiropractors employ several techniques to address your specific needs and aid in your recovery.
Naturopathic Medicine. Our naturopathic doctors approach healthcare holistically, addressing the underlying causes of work-related injuries and promoting overall well-being. They may advise using natural therapies such as acupuncture, herbal medicine, and nutritional supplements to help your body's natural healing abilities.
Personalized Rehabilitation Programs. You'll have a customized rehabilitation program that you helped to create to improve your strength, flexibility, and functional capacity.  We want you to return to work and daily activities safely and as soon as possible.
Assisting with a Safe Return to Work
We are committed to your safe return to work after recovering from work-related injuries. Our team can also provide education and ergonomic strategies to prevent future work-related injuries. We understand the difficulties of work-related injuries and want to help you recover. Contact our wellness clinic to schedule a consultation.