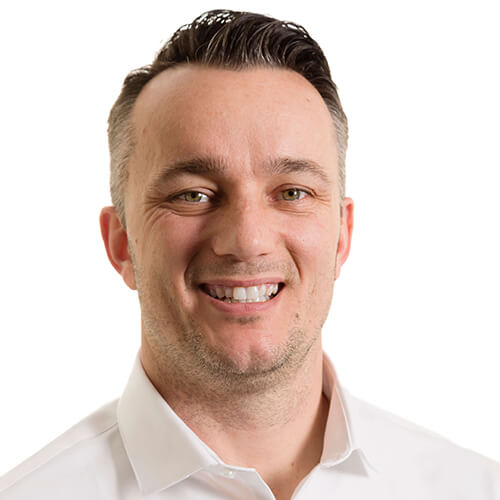 Dr. Steven Lester, B.Kin (Hons), M.Sc., D.C
Professional Focus
Dr. Lester is devoted to the rehabilitation and prevention of musculoskeletal conditions. Whether you are a runner suffering from shin splints, an athlete in need of post-surgical rehab, or a weekend warrior with shoulder pain, he will take an evidence-based approach to your therapy and performance needs.
What You May Not Know
Since becoming a chiropractor, he has been serving the community of Pickering and the Durham Region as a healthcare professional. He has gained a vast amount of experience treating sports injuries as a team Doctor for various teams in the Durham Region.
As a chiropractor, he enjoys giving back to his profession. Dr. Lester was an instructor at the Canadian Memorial Chiropractic College from 2009-2020. This position allowed him to engage with aspiring chiropractors by educating and mentoring the future of the profession. Dr. Lester's role at CMCC allowed him to evolve as an educator and a healthcare provider.
Education
Canadian Memorial Chiropractic College, Doctor of Chiropractic, 2009
Brock University, Masters of Science, 2005
Brock University, Bachelors of Kinesiology, 2003
Contemporary Acupuncture, McMaster University
Active Release Therapy
Graston Techniques