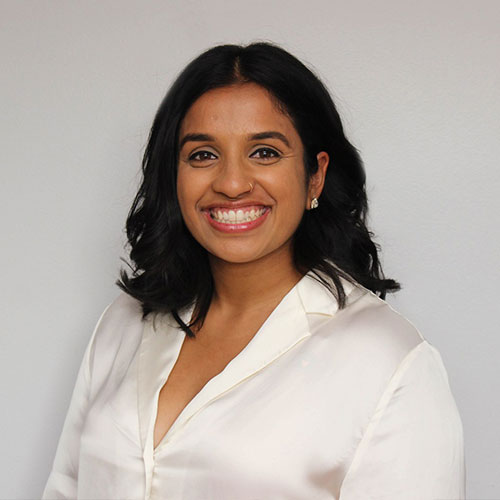 Dr. Dharani Nimal, Chiropractor
Professional Focus
Dr. Nimal is an advocate for evidence-based, patient-centred care. She is a practitioner that emphasizes patient education – whether that be about your diagnosis, treatment plan or goals you wish to accomplish. She strives to promote a return to regular activities without compromising function and active care as a key component to recovery.
What You May Not Know
Dr. Nimal graduated Cum Laude from the Canadian Memorial Chiropractic College (CMCC). Prior to CMCC, she received her Bachelor of Science in Kinesiology from the University of Waterloo and was a part of the co-operative program. She completed her first co-op term at a chiropractic office, and this became a pivotal moment in her journey to becoming a chiropractor. Dr. Nimal was also a student therapist for the Men's Varsity Rugby team for three consecutive seasons and treated a variety of conditions from chronic ankle sprains to partially separated AC joints.
Presently, Dr. Nimal serves as a medical therapist for the Ontario Player Development League (OPDL), which is one of the province's first youth high performance soccer league that combines top level competition with strict high performance training standards. When Dr. Nimal is not treating patients, you can find her at the gym or walking her two bordoodle's Bandit and Ivy.
Education
Canadian Memorial Chiropractic College, Doctor of Chiropractic, 2021
University of Waterloo, Bachelor of Science (Honours – Kinesiology, Co-op)
Contemporary Medical Acupuncture, McMaster University