Find relief from chronic pain with shockwave therapy.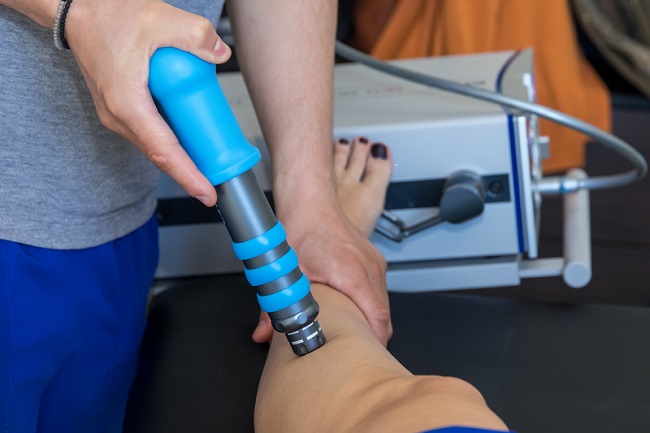 Shockwave therapy involves applying an acoustic wave that carries high energy to painful spots and areas of the body experiencing musculoskeletal issues. The application of this energy activates the regeneration and reparative processes natural to the tendons, bones, and other soft tissues.
The main benefits of shockwave therapy are its fast pain relief and mobility restoration capabilities. Together with other forms of therapy, it can reduce the need for painkillers, making it an ideal method for treating conditions causing acute or chronic pain.
At Active Integrative Medicine, we often recommend shockwave therapy to people who have chronic pain that hasn't responded to other forms of treatment. Common conditions treated by shockwave therapy include tennis elbow, tendinitis of the shoulders, plantar fasciitis, and other issues. This pain can be the result of overuse, sports activities, or repetitive strain.
At Active Integrative Medicine, we offer multiple therapies, all under one roof!
Our health clinic in Pickering, Ontario only wants what is best for you, so we may incorporate shockwave therapy into your overall plan of care. Before initiating this treatment, we will talk to you about its benefits, what treatments will look like, and what kind of results you can expect following every session.
If you suffer from a musculoskeletal disorder and want a more natural approach to pain relief, shockwave therapy may be the right option for you. Contact us today to learn more about this form of treatment and to set up your next appointment at our clinic.